This calculator is a very simple-to-use tool developed by me, all rights reserved, but available to download for free.

Just key in the amount which already included GST, press ENTER or click the Calculate Button, you will get the result.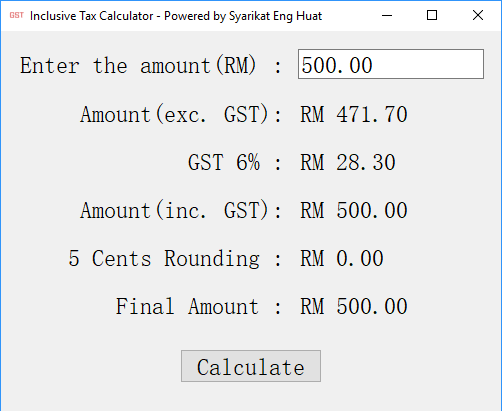 Download link:
Windows version
Not able to run?
I didn't get verified by Microsoft as a Trusted Publisher, in order to use it, just click run anyway.